GAS STOVES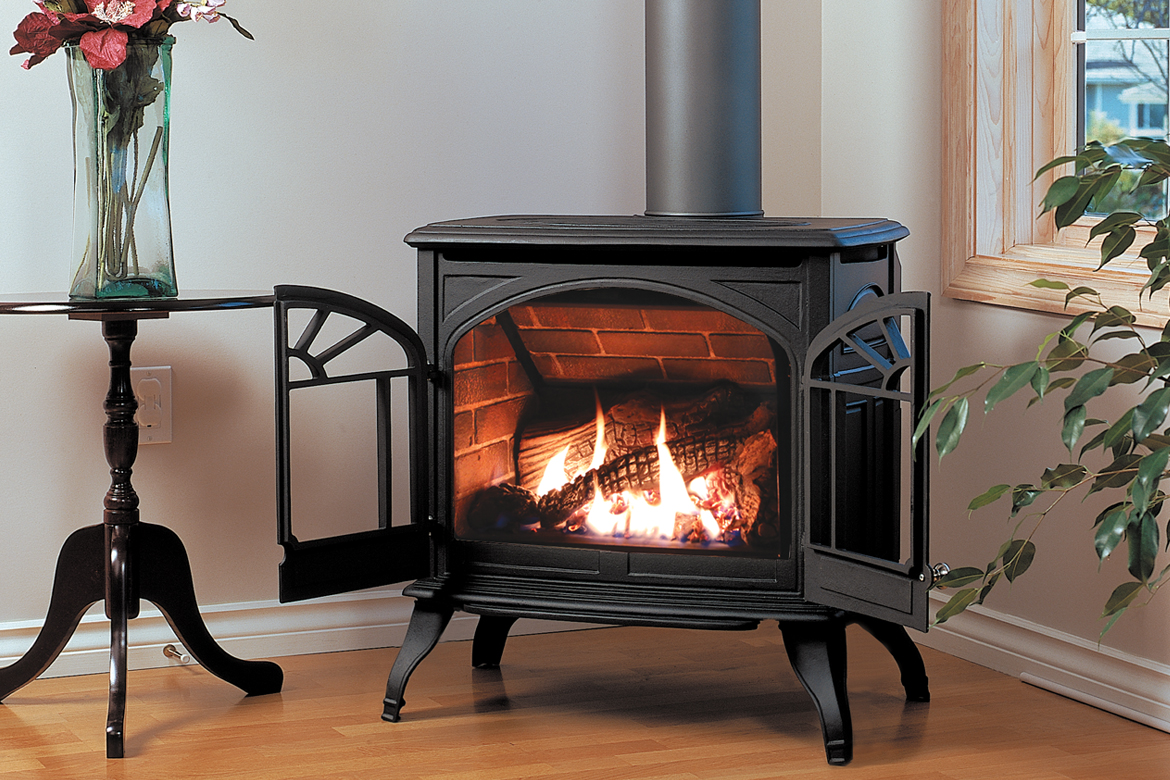 A great way to heat your home.
Gas stoves look like wood stoves but actually incorporate highly evolved gas logs that are installed in their own properly sized firebox. Gas stoves bring in outside air for combustion, rather than using air from your home, and also expel the exhaust outside. This gives the consumer beautiful flames and glowing logs, with virtually no dirt, minimal maintenance, and an efficiency often exceeding 80%. Newer gas stoves come complete with the automatic electronic ignition, multiple flames and fan adjustments, and full function remote controls. Properly used, gas stoves can help balance the heat in your home, even saving you some money on your heating bill.
Gas stoves are incredibly easy to maintain. Simply clean the inside and outside of the glass about once a month, and flip a switch on the unit or press a button on the remote control.
Most remotes can even be used as a thermostat, allowing the unit to turn on and off automatically. As the fans are designed to augment the heat transfer but are not required for the unit to operate, gas stoves are a great choice for those looking for a heat source during power outages.
We're an authorized dealer and installer for the finest gas stoves available. Drop by our showroom where we can show you the incredible gas stove designs by Enviro, Lennox, and Napoleon.